Does your state currently recognize "Cystinuria Awareness Day" ?
If you would like to help represent ICF, to have your state recognize Cystinuria Awareness Day, please contact us.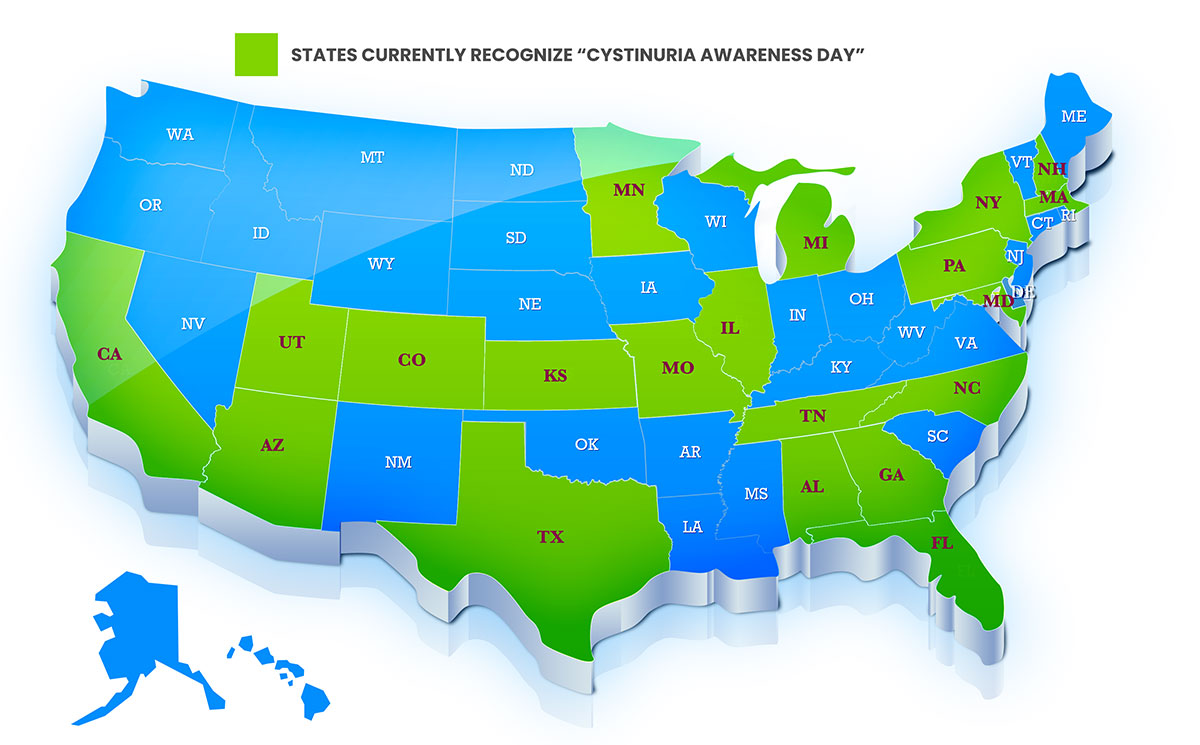 THE ICF
We aim to support a growing and strong group of patients, families, professionals, and friends by providing educational and health related resources to affected individuals worldwide. We also aim to promote knowledge of cystinuria within the research and medical communities in order to reduce kidney destruction, renal impairment, and subsequent health, vocational, and economic impact.